There seems to be more activities on site recently. Hopefully signs that they are proceeding full swing with the construction works after completing piling works. The site is now in the process of being hoarded. However still no name on the signboard who the Main Contractor is. Do you think Pembinaan Sierra Mal will contruct the building themselves?
Temporary Hoardings Are Being Done On Site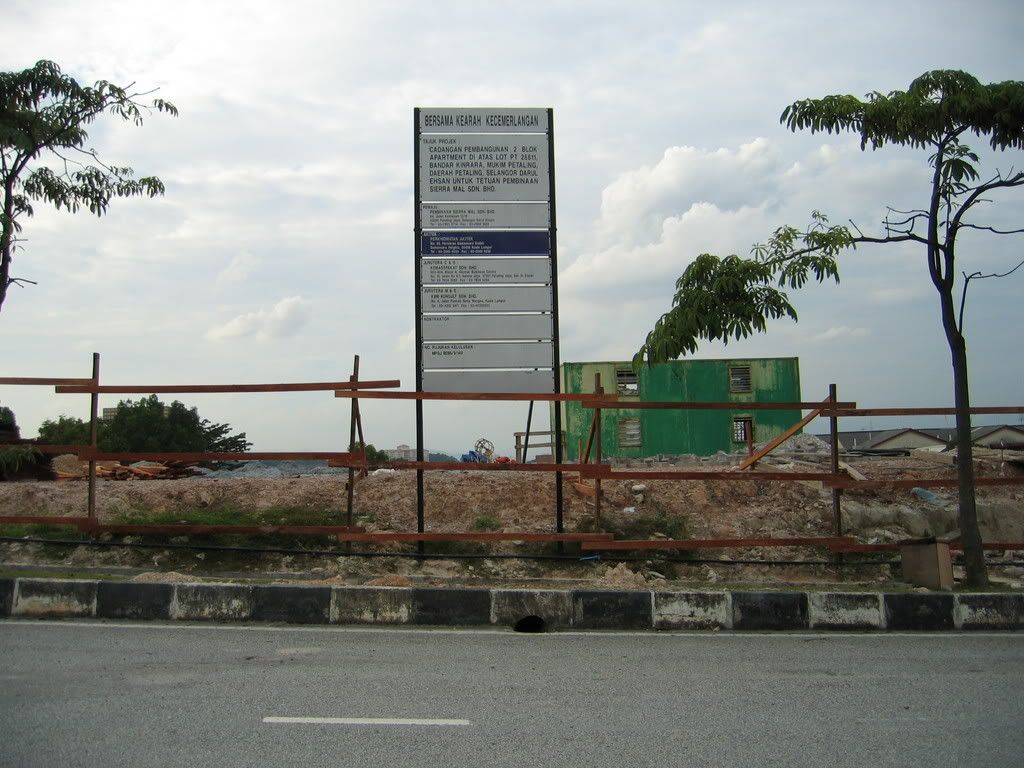 There are also some temporary kongsi and containers being placed at the SR 2 site. I think they would be housing their workers for SR 1 there. So I don't think they would launch SR 2 this year.